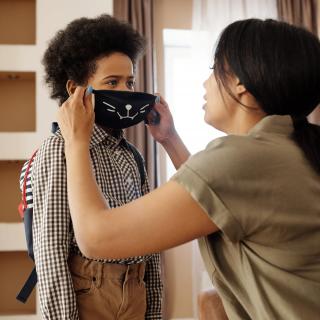 The 211 network has been on the frontlines responding to the COVID-19 pandemic, handling more than 200% our usual call volume.
Child Tax Credit (CTC)
The Child Tax Credit (CTC) was created in 1997 as a support for families to help them afford the everyday expenses of raising children. It has historically been claimed at the time that a parent or caregiver files their taxes.   The American Rescue Plan, which was passed in March 2021, increased the Child Tax Credit (CTC) amount and made it so families can receive their CTC payments monthly or via an annual lump-sum payment. The CTC now provides up to $300 per month per child under age 6 and up to $250 per month per child ages 6 to 17 (or $3,600 per year per child under age 6 and $3,000 per year per child age 6 to 17).  Monthly CTC payments will begin automatically on July 15, 2021. Families who prefer to receive annual payments can opt out of monthly payments 

through a tool at IRS.gov

. Families who do not receive their monthly CTC payments can also 

submit or update their information at IRS.gov

. Additional guidance and information for families who need help to receive their payment is provided below. 

Nearly all families with children will qualify for payments.   The children in your family qualify if they are under age 18 and live with you most of the time (more than half the year). Additionally, you will need to have made less than certain income limits. Single filers who earn less than $75,000, head of household filers who earn less than $112,500, and married couples who file jointly and  who earn less than $150,000 will receive the full CTC amount.   Only one payment is available per child. Families who share custody and alternate who claims the child as a dependent on their taxes may want to coordinate their actions. The parent or caretaker who claimed the child as a dependent on their 2019 taxes, filed in 2020, may want to opt out of advanced payments. The parent or caretaker who did not claim the child as a dependent on their 2019 taxes, but plans on claiming the child as a dependent on their 2020 taxes, filed in 2021, may want to opt in to advance payments using the IRS Update Portal. 

First, use your payment to purchase groceries and other household essentials. Next, pay past or upcoming bills such as rent, mortgage, utilities, insurance, and car payments. While many companies are waiving late fees to help people impacted by COVID-19, these bills will come due eventually.  If your bills are paid and you don't have other urgent expenses to cover, consider using your payment to open or fund a personal savings account. Savings accounts earn interest, which means your payment will increase in value over time. If you don't already have a bank account, 

start here 

to compare options and read more about how to make the most of your savings. For more help developing a personal financial plan, visit the 

United Way My Smart Money website. 

Neither the United Way nor the IRS will ever request verification of personal and/or banking information saying that the information is needed to receive or speed up their tax refund or CTC by phone, email, text, or social media. The IRS will never threaten to cancel or suspend your Social Security number. The IRS does not initiate contact with taxpayers by email, text message, or social media. If you receive a call from a caller stating to be with the IRS but are concerned it might be a scam, hang up and call the IRS directly at 800-829-1040. You can 

read more about avoiding scams here

. 
Economic Impact Payments (Stimulus Checks)