The changing of colors on the leaves of the trees reminds us that we are moving into the phase of the year where holidays sneak up on us. Our thoughts are drawn towards family and feelings of love and compassion, coupled with a yearning for the less fortunate among us to have the sustenance that they need.  
According to the USDA, more than 34 million people, including 9 million children, in the United States are food insecure. The Feeding America website tells us that "Children and adults face hunger in every community across the country. Your neighbor, child's classmate or even coworker may be struggling to get enough to eat."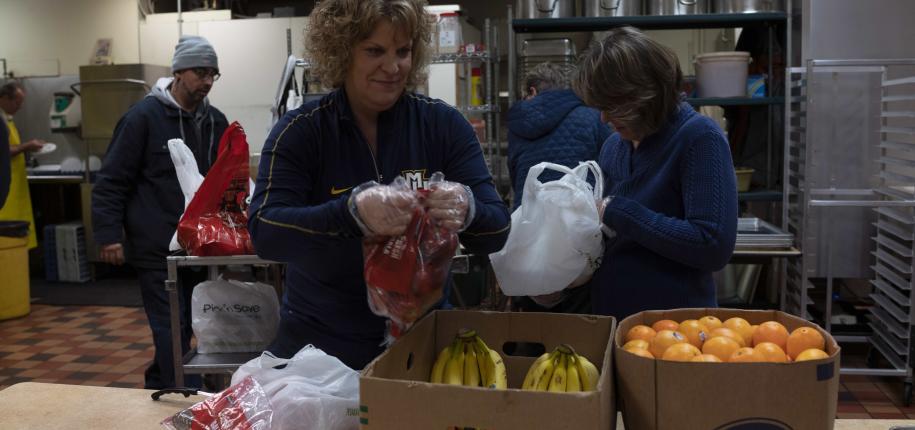 Several months ago, Wyoming 211 published a Special Report exploring the impact the COVID-19 pandemic has had on charitable donations within our state. The results have been concerning, with many organizations stating that donations had dropped significantly. You can read the article HERE. It is quite possible that this fall and winter may be even more difficult for those in need, not just within Wyoming but across the nation, amplified by winter storms and severe weather events.
At 211, we work hard every day to connect the programs and individuals who provide services to our friends and neighbors in need. We know that our callers need more than an internet search, they need a conversation that addresses an individual or family's needs in a much more comprehensive and personalized way. As the colder months approach and we are reminded of the importance of helping those in need, we renew our commitment to serve the people in our communities.
The 211 community is deeply invested in the wellbeing of the individuals and families needing resources in the cities and towns we service. Unfortunately, we frequently encounter situations in which some of the community-based organizations we rely upon simply run out of resources. The 211 community – often in partnership with United Way - seeks to improve lives by mobilizing the caring power of communities across the nation to advance the common good. Right now, we have an opportunity to advocate on behalf of the community-based organizations in our network. We can help to ensure that food pantries remain stocked through the winter by writing to Congress and asking them to provide the full authorized $100 million for the Emergency Food Assistance Program (TEFAP). LINK This may help to stock the shelves of our local food pantries and ensure that resources are available for those in need.
From all of us at Wyoming 211, we wish you a healthy and happy holiday season.
"There can be no greater gift than that of giving one's time and energy to help others without expecting anything in return."     - Nelson Mandela