Demystifying Open Enrollment for the Caregiver
Blog Author: Natasha Stewart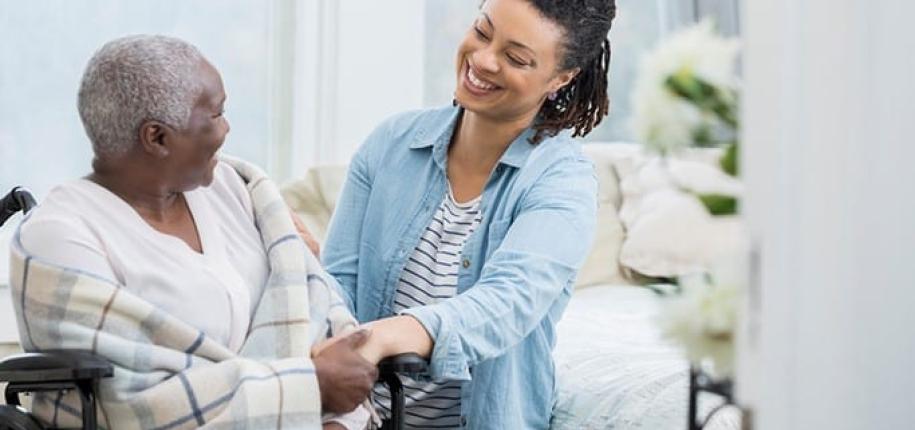 As a millennial in between parenting my own children and assisting (parenting) my mom in managing her health, I identify as a caregiver and was completely lost when it came to Medicare. I had many questions like, what exactly is Medicare? What does it cover? Is it really free? Is my mom old enough to access it? The more I researched the more questions I had. As I continued to research the insurance and its coverages, things became a lot clearer! For those like me who have a plate full of responsibility, I've done some of the leg work to demystify Medicare and all of its parts.
What is Medicare?
So, what is Medicare? Signed into law in 1965 by President Lyndon Johnson, Medicare faced many hurdles in the Senate and House of Representatives that date back to 1916. However, the efforts of Clinton Anderson of New Mexico paid off with the bill being approved on July 30, 1965. "The final bill offered a 'three layer cake' of coverage: hospital insurance for the aged, physicians' insurance for the elderly, and expanded federal assistance to supplement state medical payments for the poor." Senate Historical Office. While the bill was signed into effect many years ago we understand Medicare to be federal health insurance for people 65 and older. Additionally, in some cases, you or a loved one may have access to Medicare before age 65 with specific disabilities or medical conditions.
But, what about all the parts? I'm sure if you watched TV or listened to the radio recently, you've heard in prescription drug advertisements quite often "for those with Medicare Part D," and have no idea what that means. So, it's important to understand what all those parts are and what they cover. Unlike insurance coverages that you get offered at your place of employment, Medicare has multiple parts that cover different things. Below I'll outline the parts and what they cover.
Part A (Hospital Insurance): Helps cover inpatient care in hospitals, skilled nursing facility care, hospice, and home health care. (Half of Original Medicare).
Part B (Medical Insurance): Helps cover doctor visits, lab testing, diagnostic screenings, some medical equipment, ambulance transportation, and other outpatient and preventative services. This coverage has a monthly premium and annual deductible. (Second Half of Original Medicare).
Part D (Drug Coverage): Helps cover prescription drugs, including many recommended shots and vaccines. Part D coverage generally has premiums and other out-of-pocket costs. You can get it by joining Original Medicare or Medicare Advantage Plan with drug coverage. Additionally, private insurers that offer Medicare drug coverage are run by those private insurers and follow guidelines set by Medicare.
Open Enrollment
As we've established the different parts of Medicare coverage, now is the time to explore how and when to enroll. Again, if you're anywhere near a television or radio, you've probably heard that it's time for open enrollment for Medicare (October 15-December 7)! However, open enrollment doesn't mean it's time for those who do not have coverage to enroll unless it falls within your Initial Enrollment Period (3 months before you turn 65, your birth month, and 3 months after you turn 65). If you don't enroll in Medicare during your Initial Enrollment Period, penalties will apply. To avoid late enrollment penalties and understand what they are, check out Medicare.gov to learn more. Open enrollment is the time for current Medicare-covered individuals to adjust their coverage to fit their individual needs.
Finally, as a caregiver, I know there are resources to assist me with understanding medical coverages and gaining access to resources specifically for caregivers. Below are links to resources that may be helpful in your caregiving journey. Additionally, 211 has collaborated with AARP to offer the Caregiver program. A program created to assist individuals, on a journey of caring for an adult or child with disabilities, access to resources and programs that make caregiving a bit more manageable. You can click HERE to see if the caregiver program is available at your 211 and access additional resources.